Mobile devices in the workplace aren't new. In fact, many workers today treat mobile devices as extensions of their bodies required to do their jobs. As device usage becomes second nature, however, new types of corporate risk are emerging related to employee safety, productivity, and profitability.
Join us on February 20th at the Schreiber Center within Loyola University Chicago's Quinlan School of Business for "Making Sense of Risk: Understanding Emerging Risks Across the Enterprise". Learn how mobile devices are contributing to these new risks – and what to do about them.
Agenda:
8:00 – 8:30am – Forrester analyst Andrew Hewitt discusses his research around mobile device distractions across the enterprise.
8:30 – 8:45am – Learn the steps one company took to reduce distractions – and their increasing safety and productivity risks.
8:45 – 9:30am – Executive panel discussion on the emerging risks of distractions – and what to do about them.
Location:
Schreiber Center
Loyola University Chicago's Quinlan School of Business
16 E Pearson St
Chicago, IL 60611
Featured Presenter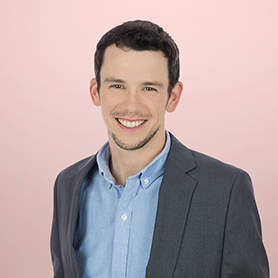 Andrew Hewitt – Forrester
Analyst Serving Infrastructure and Operations Professionals
Andrew's research focuses on enterprise mobility and how organizations can create better mobile experiences for employees that, in turn, improve customer outcomes. He is a contributor to Forrester's employee experience research, and his key coverage areas include enterprise mobility, unified endpoint management, enterprise mobility management, and bring-your-own-device (BYOD).